MANGUERA PARA SUCCION DE CLOACAS
KURIYAMA RYLASPIR VERDE J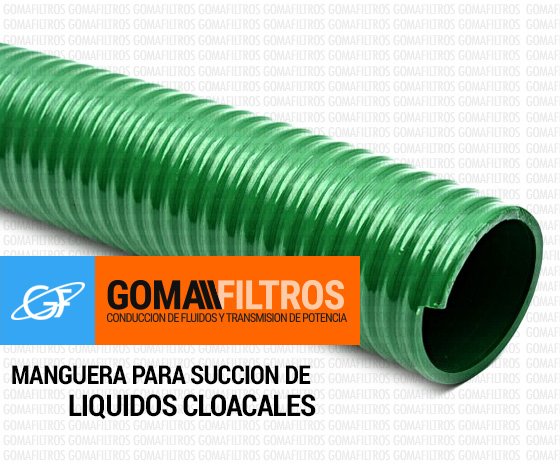 APLICACION
Series J - Standard duty PVC general purpose suction and transfer hose.
Series J is MSHA (US Government) listed for flame resistance for use in mines.
Agricultural liquid fertilizer
Air seeder lines
Drain lines
Irrigation lines
Mining applications (MSHA)
Pumps, rental and construction dewatering
Pumps, trash
Rock dusting
Water suction – standard duty
Features and Benefits
MSHA(09) Approved – Approved by the Mine Safety and Health Administration for flame-resistance for use in underground mines as water transfer hose.
Smooth Outer Cover (Sizes 3/4" – 5") – Provides increased pressure rating and smooth surface for banding.
Convoluted Outer Cover (Sizes 6" & 8") – Provides increased hose flexibility.
Note: Service life may vary depending on operating conditions and type of material being conveyed.
TUBE:
PVC tube with rigid PVC helix.
TEMPERATURE:
-4°F (-20°C) to 150°F (+65°C)
Actual service temperature range is application-dependent.
PACKAGING:
CATEGORY:
Tigerflex®
Series
Approx. Nominal
Working Pressure (PSI)
Vacuum Rating (Inches Hg)
Approx. Bend Radius
Approx. Wt.
ID
(in)
ID
(mm)
OD
(in)
OD
(mm)
68°F
104°F
68°F
104°F
@ 68°F
lbs/ft.
J075
3/4
19.0
1.01
25.6
110
70
28
26
3"
.19
J100
1
25.4
1.26
32.0
85
60
28
26
3"
.26
J125
1-1/4
31.7
1.56
39.6
85
60
28
24
4"
.35
J150
1-1/2
38.1
1.83
46.5
70
50
28
24
5"
.48
J200
2
50.8
2.32
59.0
65
45
28
24
7"
.66
J250
2-1/2
63.5
2.87
73.0
65
45
28
24
8"
.87
J300
3
76.2
3.43
87.0
60
40
28
22
10"
1.24
J400
4
101.6
4.50
114.7
50
35
28
22
15"
1.85
J600
6
152.4
6.75
171.4
40
25
28
20
30"
3.39
J800
8
203.2
8.86
225.0
30
20
26
20
35"
5.63